Collection:

CASHMERE DRESSES
A dress always makes for a chic and feminine appearance. Cashmere dresses offer a wonderful way to be fashionably and trendily dressed in the cool season, while feeling cosy and warm. Get that cosy feeling, experience the comfort of cashmere dresses and feel feminine and elegantly dressed at the same time. In our online shop you will find chic models in soft cashmere material and in various colours.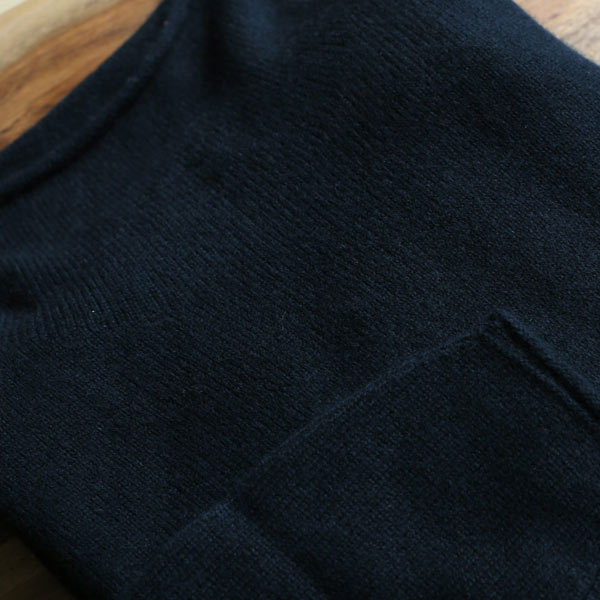 FAQs
Do cashmere dresses keep their shape?
A cashmere dress is like cashmere trousers: it will be subjected to heavy wear and tear as it sits, so it requires high quality and durability. We offer cashmere wool of the highest quality, where you will have no problems with loss of shape. Please care for your cashmere properly for this and wash it frequently so that you can maintain the wonderful cashmere properties.
.
Isn't a cashmere dress too warm indoors?
Cashmere is heat-balancing, i.e. cashmere is soft, warming and at the same time temperature-regulating, so you won't normally get too hot indoors. We recommend wearing tightly twisted, smooth cashmere wool in heavily heated rooms. It is thinner and therefore not quite as warm.
From which animal does cashmere wool come?
Cashmere wool comes from the cashmere goat. To twist wool into yarns, the cashmere goat is combed and the hairs obtained are spun into threads. Cashmere clothing requires different amounts of cashmere, depending on the product and the cut. For example, more wool is used for cashmere dresses than for jumpers. The model and thickness of the yarns have an influence on the amount of cashmere that is knitted.